Jo Whiley joins Sibs as charity patron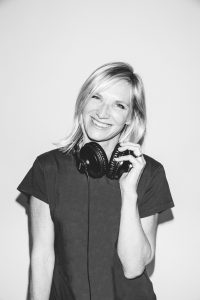 Press release January 2021
Sibs the only UK charity dedicated to supporting siblings who have a disabled brother or sister, has appointed Jo Whiley as its first charity patron.
The announcement of the radio DJ and television presenter's involvement with the organisation comes at the start of its 20th anniversary year.
Jo Whiley, who is a passionate advocate for her disabled sister Frances, said:
"I'm delighted to begin 2021 by teaming up with Sibs to become the charity patron and to work with and support all the brilliant work they do. My sister Frances is an exceptional person, the kind of individual you never forget once you've met them. She is loving and loud and a real live wire. She also has learning disabilities which means that life sometimes, gets complicated. This means that I have an understanding of what it means to be a sibling – the fun and the not so fun bits! It also means that I know the value of an organisation like Sibs and I'm looking forward to being part of its unique and very special gang."
Clare Kassa, Sibs Chief Executive said:
"Growing up with a disabled brother or sister brings unique joys and challenges, which Jo understands only too well.  We are thrilled to have a patron who can help us raise awareness of the needs of siblings, needs which are too often overlooked. We are excited to announce Jo's new role with Sibs and it is a fitting way to celebrate our 20th Birthday this year"
Sibs is developing a series of events to mark its landmark birthday.
NOTES TO EDITORS:
Sibs charity
Sibs sibs.org.uk is the only UK charity dedicated to supporting siblings who have grown up with or are growing up with a disabled brother or sister.
Children and young people growing up with a disabled brother or sister, often get less attention from parents and have more worries and responsibilities than their peers – there are an estimated half a million young siblings growing up in the UK.
Sibs provides direct support for young siblings through YoungSibs youngsibs.org.uk an online support and information service for children and young people aged 7-17 who have a brother or sister who is disabled, has special educational needs (SEND) or a serious long-term condition.
Adult siblings provide support, advocacy and care for their brothers and sisters, whilst juggling support and care for their elderly parents, their own children and their work.
Sibs provides phone and email support for adult siblings. We also provide information, workshops and events for adult siblings
Sibs run SibsnetworkUK, a network of peer support groups for adult siblings
Covid-19 has placed enormous strain on siblings – the charity has been providing dedicated information, advice and workshops for siblings throughout the pandemic.
For more press information or opportunities please contact:
Clare Kassa, Chief Executive, Sibs e-mail clare@sibs.org.uk