Christmas Cards
You can support siblings this festive season by buying Sibs Christmas cards. Not only does this raise vital funds towards our work, it also helps to raise awareness of the charity. This means that more siblings who need us, will find us.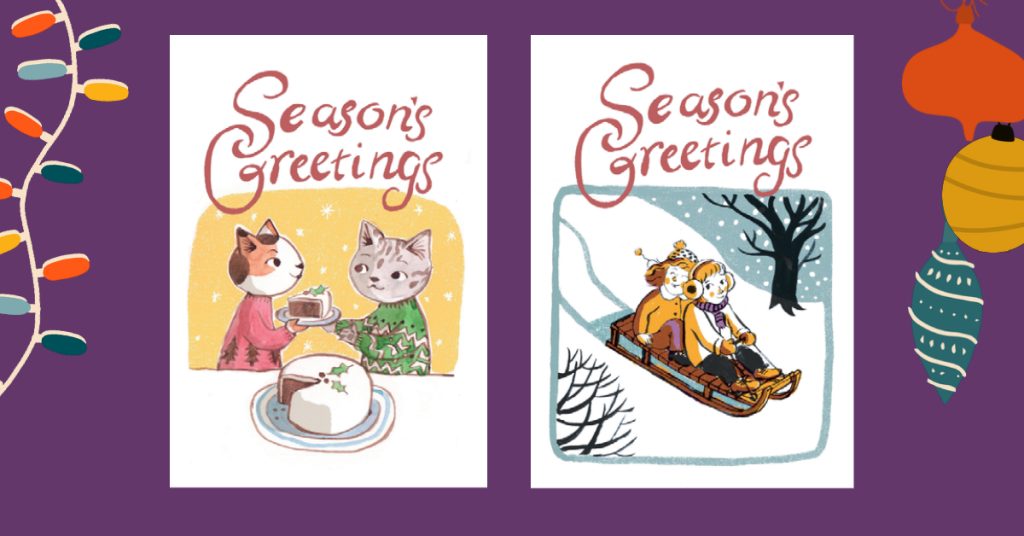 About the cards
Each pack contains 10 biodegradable cards, featuring 2 designs as shown above
£4.99 per pack (plus £1.99 postage and packing). Just 70p per card!
50% of each pack price goes directly to Sibs so that we can continue to provide a lifeline for those who need it.
About the illustrator
Our cards were designed exclusively for Sibs by the internationally published author, illustrator and sibling Rose Robbins. We are very grateful to Rose for her fantastic artwork!
"I don't always get to take part in things and I can miss out quite a lot. Sibs helps people like me connect with other people like me" – Max, aged 9